Millstreet Tidy Town Association relies solely on the grants from Funds, Sponsorship and the kindness of strangers of course. We really love it when we get a phone from a sponsor to call down and collect bedding plants. Pictured is Manager of O'Keeffe's Supervalu Millstreet presenting Noreen Dennehy, representative of Millstreet Tidy Town Association, collecting the bedding plants. There are over 1500 bedding plants that will be used in various planting projects in the town. Noreen and her team will be busy planting over the next number of days, if anyone would like to help Noreen with the planting please contact here on the page or on our facebook page. We are always looking for helping hands.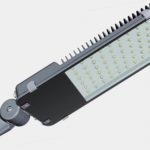 Great news for Millstreet, we were just tagged in a post on Councillor John Paul O'Shea to inform us that Millstreet will receive a new street light outside the church. This is great news for the town. This is a part of a public lighting project. Great news for the town. http://johnpauloshea.ie/nine-towns-villages-to-benefit-from-2018-kanturkmallow-public-lighting-programme/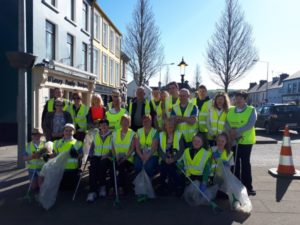 Well fair play lads we had a mighty turnout, and the beautiful weather I promised was there. Seriously there was an amount of work done on Saturday morning. Pictured is just some of the volunteers that helped out from The Square. Below in Tanyard Wood, Beatty was running a very tight ship. The town is looking spic and span guys, just in time heading into the Anti Litter Challenge which will be commencing on 14th of May. Details will be announced later. Again sincere thanks to all who came and helped out and especially John Paul O'Shea. Always great to see at least one of elected representative willing to give a hand. Thanks also to Cork County Council for supplying the bags, pickers and gloves.
Ladies and Gents, Boys and Girls, Grannies and Grandads, Aunties and Uncles, Millstreet Tidy Town Association are delighted to announce that this year again will we be organising a town Clean Up.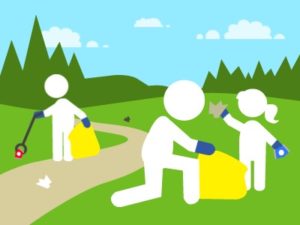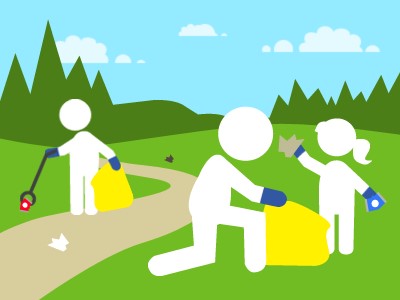 This has been hugely successful over the years. We are going to give our town a spring clean. I promise good weather and a cup of tea afterwards. We will be meeting in The Square at 9.45am on 21st April. See you there.
Recycling has become a way of life for us all these days and rightly so. The footprint we leave behind today is for our children. We all try to do our best but it can be confusing with so many materials out there. Repak have developed a handy guide for recycling tips for households on their website. Detailing the most common materials that can be recycle. Rember to wash and dry out all materials before they are put in the recycle bin.
Repak.ie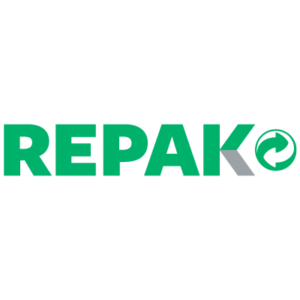 So Winter has reached our fair shores once again, but the living breathing entity that is your garden always needs some TLC. Never fear the Millstreet Tidy Town Association is here to keep you going. On the wonderful World Wide Web I have found a great website with a handy weekly guide for you to follow. It breaks all the gardening jobs and which needs to be done where. Great to keep you motivated during the harsh winter months.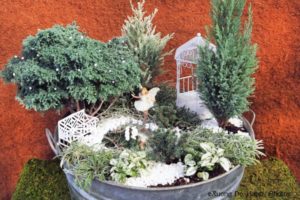 This is a great user friendly website. Happy gardening.
We had a wonderful night at the Awards Ceremony on the 1st of November. It was attended by a great group of volunteers and winners. It is a highly regarded night in our calendar as it gives us the opportunity to thank people and recognise them for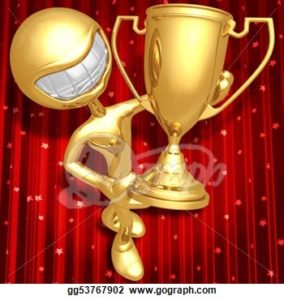 their contribution to our town. So our illustrious winners were
Best Residential : Laurence O'Keeffe
Best Business: Noel C. Duggan.
Congratulations to all our finalists and especially this years winners. It is so important for all of us to do a little but it helps a lot.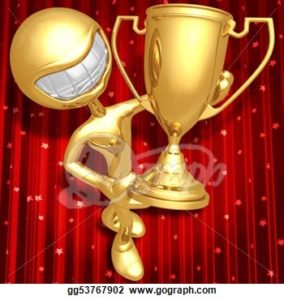 Millstreet Tidy Town Association are delighted to invite
one and all to the Annual Award Ceremony for 2017. There will be 3 categories:
Best Commercial Premises
Best Garden
Best Household
The awards ceremony will be held in The Clara Inn, Wednesday 18th October @ 8pm. We would love to see as many as can make it for this wonderful night. It is a chance for us as a community to celebrate our Bronze Medal again for 2017 in Tidy Town competition as well as our own unsung heroes from home. See you all there.. Remember 8pm Wednesday 18th of October..
Millstreet Tidy Town Associtiaon are delighted to announce that this afternoon we received a Bronze Medal at the Tidy Towns Results Ceremony this afternoon. An amazing 314 points. This is a huge achievement and a testament to the commitment of the people of Millstreet and all the hard work that is put in year after year. It is lovely to see these efforts being recognised and we do appreciate all that everyone does. We would like to take this opportunity to thank every one for the continued help and effort and hope that we will get an even better result next year.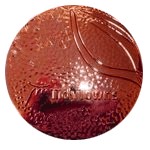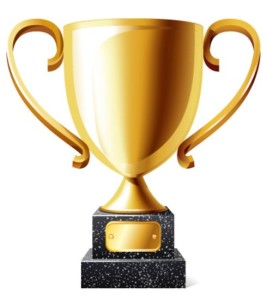 Well folks it's that time of year again, Best in Millstreet 2017 is on its way. As always there will be 3 categories:
Best Commercial Premises
Best Garden
Best Household
Each category comes with an amazing trophy or wall plaque and bragging rights to the neighbours for 12 months. LOL…. Only kidding. So get sweeping and cleaning and painting and planting. Best of Luck to all. We would invite people also to nominate candidates that we should consider for this year.
Closing date will be September. Date to be confirmed with judging panel.
Millstreet Tidy Town Calendar